LA TERCERA CUMBRE DE AMÉRICA
VOLCÁN PISSIS
6.790 m - 22,276 ft
El Monte Pissis, con sus 6.780 metros de altitud, es la tercera montaña más alta de América y se alza orgullosa por sobre sus vecinos inmediatos.
Enclavada en medio del desierto argentino, la aproximación es una aventura en sí misma, ya que el trayecto desde la carretera supera los 90 kms de terreno desértico, montañoso, con presencia de ríos y esteros por donde cruzar, hermosas lagunas de un color turquesa intenso, más la curiosa mirada de vicuñas y guanacos quienes abundan aún en estos desolados parajes.
Las cinco cumbres que presenta son un reto interesante para quienes intenten desafiarla, finalizando en su cima principal, quien se erige por sobre el resto tras dejar en el camino neveros, acarreos y falsas cumbres. Son cerca de 12 días de aventura y de maravillosos paisajes, dentro de un sobrecogido entorno de alta montaña.
ARRIVAL FROM SANTIAGO – COPIAPÓ. 

PICK-UP AT THE AIRPORT, DROP-OFF AT HOTEL. 

DRIVE TO 

LAGUNA SANTA ROSA, (3,750 M – 12,303 FT). 

 DOUBLE SHARED TENTS.

DRIVE TOWARDS THE LAGUNA VERDE, BASE CAMP. DOUBLE SHARED TENTS.

MULAS MUERTAS ACCLIMATIZATION TREK (5,000 M – 16,404 FT). REST AND RETURN TO BASE CAMP.

CLIMB OF THE VOLCANO SAN FRANCISCO (6,018 M – 

17,744 FT

), L. VERDE.

L. VERDE – Fiambalá, DOUBLE SHARED ROOMS IN HOTEL.

Arrival at BASE CAMP (4,650 m 14,107 ft).

Base Camp-Carrying equipment UP TO CAMP 1 (5,350 m – 17,552 ft) – BASE CAMP.
Base Camp – Rest day.
Base Camp – CAMP 1.
CAMP. 1 – HIGH CAMP (5,700 M – 18,700 FT).
High Camp -Summit-High Camp.

High Camp – Base Camp – Fiambalá.

Take down of the high- and BC.
Fiambalá-COPIAPÓ.

DRIVE TO COPIAPÓ AIRPORT. Return to SANTIAGO
THE THIRD HIGHEST SUMMIT OF AMERICA
STARTING ON 2020
March 12 – 24
Ask for quotas.
4×4 transport* in the mountain and Copiapó, 2 guides and logistics. From 5 people, a cook will join the team.
First aid kit.
VHF radio and satellite phone.
Group cooking equipment (stove, gas and equipment), eating tent.
Hut (bed, dinner room & bathroom) at Laguna Sta. Rosa for 1 night (depends on bed availability.
4 season tent for 2 people.
Food for the entire trip in the mountains as stated in the programme.
2 nights of hotel in double rooms in Copiapó and Fiambalá.
Pick-up and drop-off at airport in Copiapó.
* : Additional days are excluded, these must be paid apart.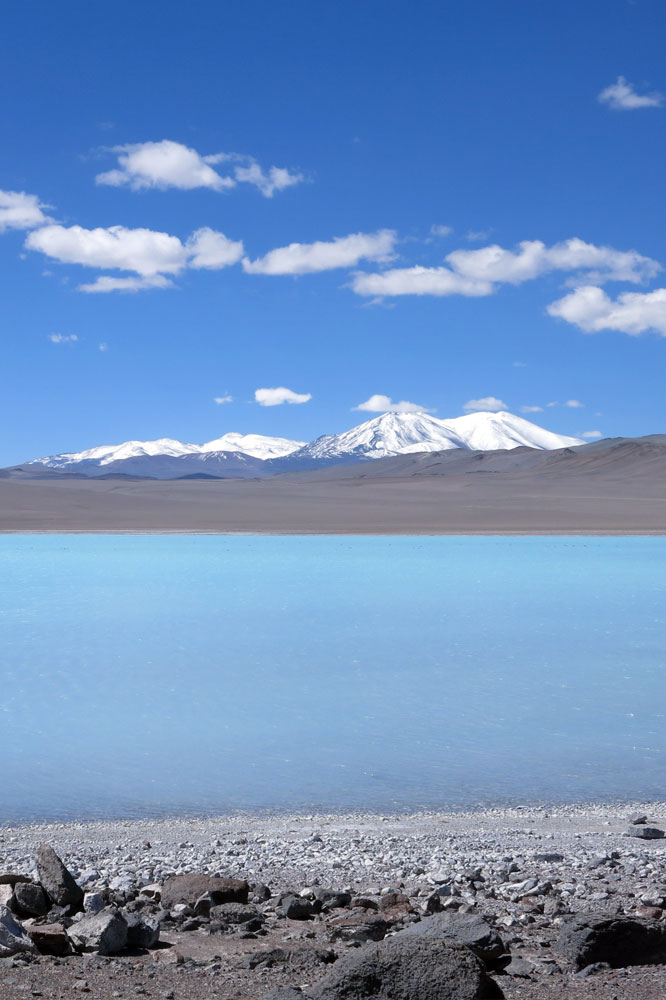 Flights Santiago-Copiapó-Santiago.
Pick-up/drop-offs in Santiago.
Individual equipment.
Hotel, food and transport in Santiago and meals in Copiapó or Fiambalá.
Life or accident insurance. Should any incidents occur, the customer will immediately be transported to the hospital in Copiapó or Fiambalá, the cost of which will be entirely carried by the customer.