3 DIFFERENT 6,000 M (19,685 FT) MOUNTAINS
Climbing 6,000 meter (19385 ft) mountains will always be a challenge, so starting with this trip is an excellent opportunity to reach high altitudes of the Andes.
San Francisco (6,018 m – 19,744 ft).

Tres Cruces Norte (6,030 m-19,783 ft).

Peñas Blancas (6,036 m – 19,803 ft).
These mountains are the milestones that invite you to fulfill this ambitious project.
These mountains do not present technical difficulties during their ascent and cover approx. 1000 meters of unevenness from its base to the top.
These mountains are surrounded by enormous peaks that rise in the even larger desert, nestled in the middle of the Puna de Atacama area, with Ojos del Salado dominating the scene, being the main height in Chile.
All the ascents start from the same base camp in Laguna Verde, so it is an idea to rest after the effort delivered at each summit.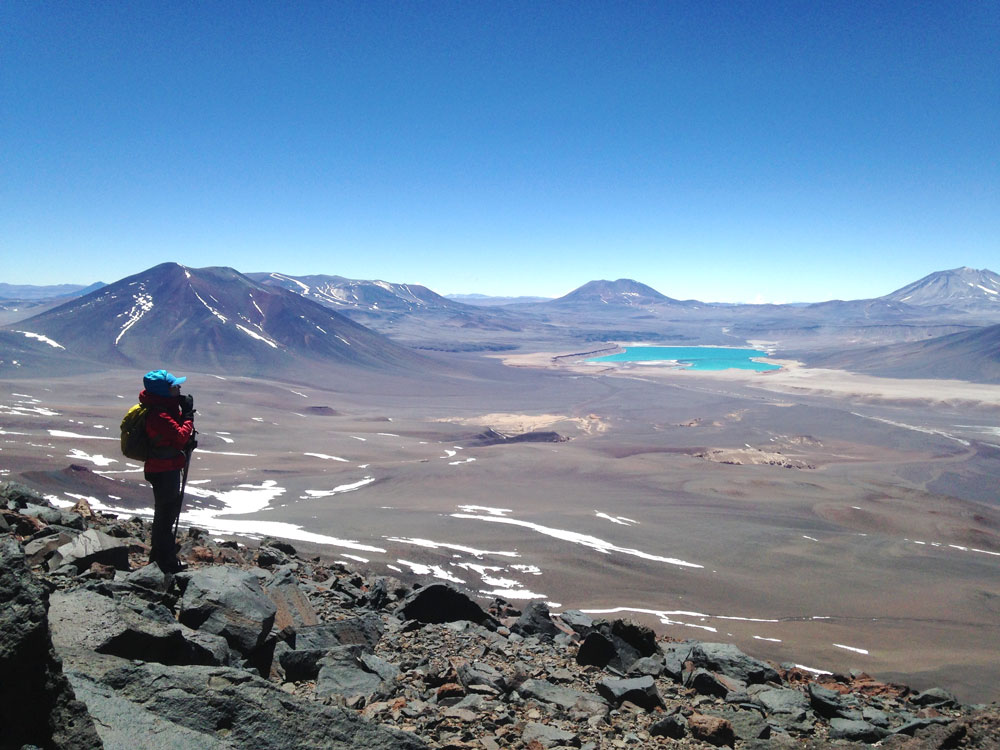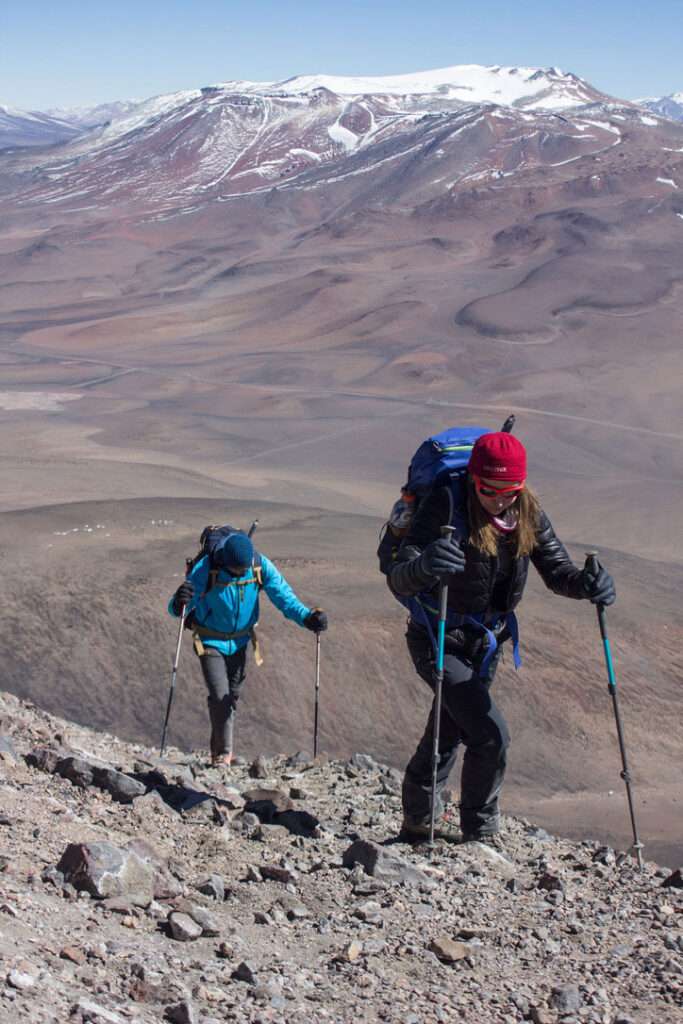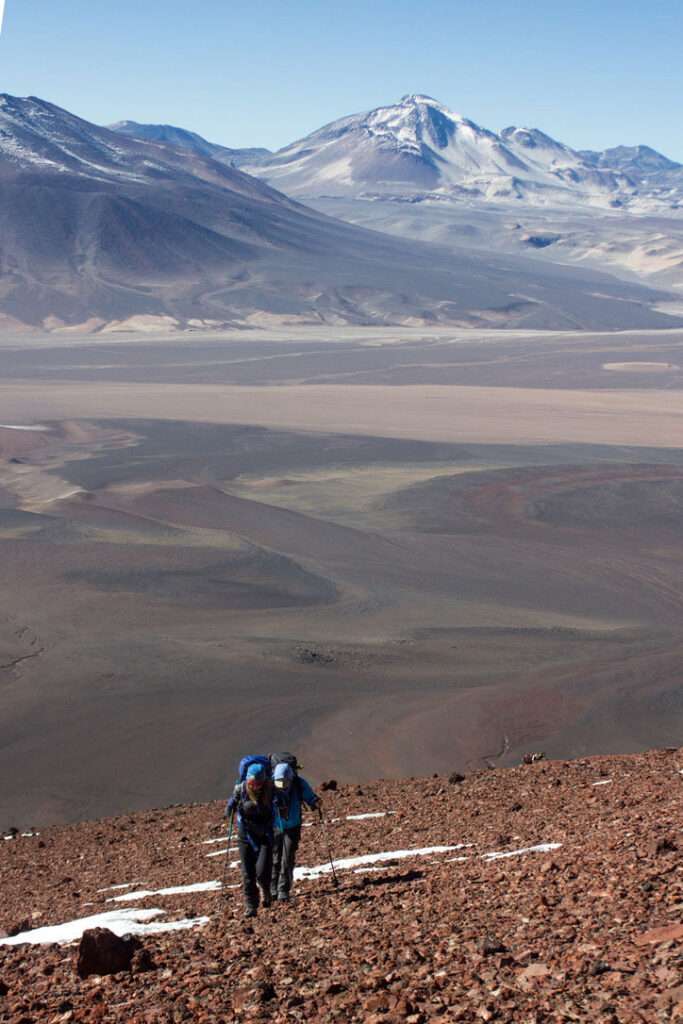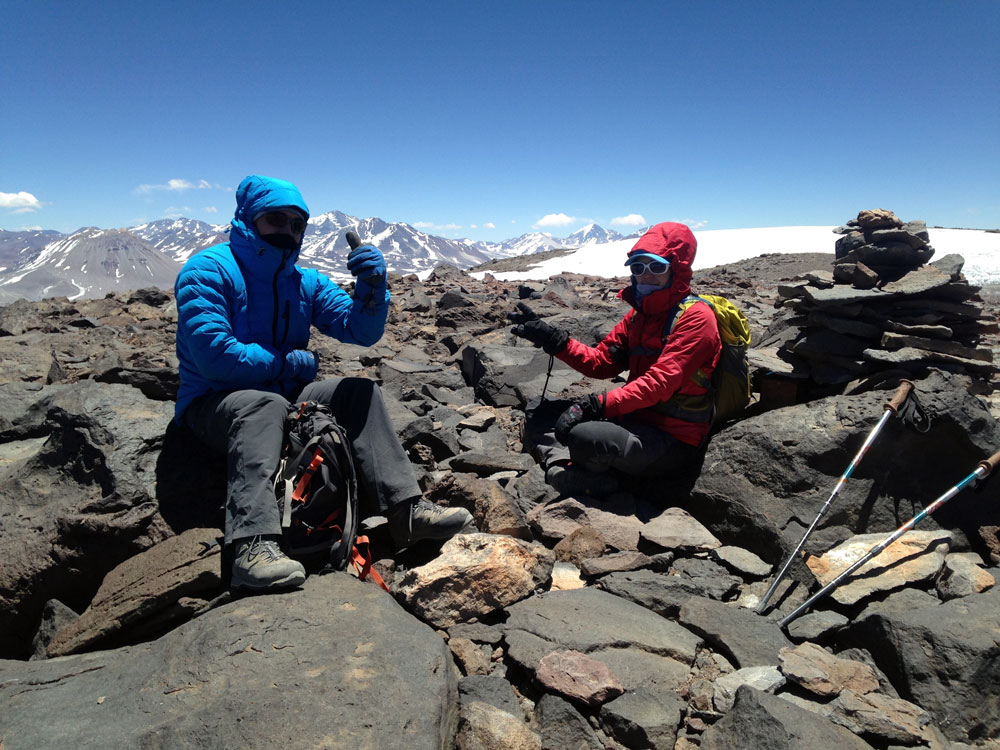 Arrival from Santiago – Copiapó. Pick-up at the airport, drop-off at hotel*.
Drive to Laguna Santa Rosa, (3,750 m – 12,303 ft).  Double shared tents.

Climb of 7 Hermanos mountain (4,850 M – 15,912 Ft), Acclimatization Trek. Return To Camp.

Drive towards the Laguna Verde, base camp. Double shared tents.
Mulas Muertas Acclimatization trek (5,000 m – 16,404 ft). Rest and return to base camp.
Climb of the volcano San Francisco (6,018 m – 17,744 ft), L. Verde.
Climb of the volcano Tres Cruces Norte (6,030 m – 19,783 ft), L. Verde.
Rest day in base camp and hot springs.
Climb of the volcano Peñas Blancas (6,030 m – 19,083 ft), L. Verde.
Return to Copiapó – Hotel.
Return to Santiago. Drive to Copiapó airport.
 End of the services of AndesContact,
*Not included in final price.
Climb your firstS 6,000 m peaks
Climbing program does include:
4×4 transport* in the mountain and Copiapó, 2 guides and logistics. From 5 people, a cook will join the team.

First aid kit.

VHF radio and satellite phone.

Group cooking equipment (stove, gas and equipment), eating tent.

Hut (bed, dinner room & bathroom) at Laguna Sta. Rosa for 1 night (depends on bed availability.

4 season tent for 2 people.

Portable toilet + tent.

Food for the entire trip in the mountains as stated in the program.

1 night of hotel in double shared rooms in Copiapó.*

Pick-up and drop-off at airport in Copiapó.

* : Additional days are excluded, these must be paid apart.
Not included in climbing program:
Flights Santiago-Copiapó-Santiago.

Pick-up/drop-offs in Santiago.

Individual equipment.

Hotel, food and transport in Santiago and meals in Copiapó.

Life or accident insurance. Should any incidents occur, the customer will immediately be transported to the hospital in Copiapó, the cost of which will be entirely carried by the customer.

If additional services are required, ask for options.
Price per person:
2 people: $1.990.000.- USD 2,480 (aprox).
3 people: $1.790.000.- USD 2,230 (aprox)
4 people: 1.590.000.- USD 1,980 (aprox)
5 people: $1.390.000.- USD 1,730 (aprox)
The total will be applied to the dollar value of the current day.
Ask for private trips.
50% of the total must be paid 45 days before, and the other 50% two weeks before the start of the expedition.

During this time (45 days), should one participant have to cancel, 50% of the total paid will be reimbursed. Only if new person should join the group will 100% of the money be reimbursed.

No reimbursements will be mades a week before the start of the expedition.

The prices do not include taxes or fees caused by international deposits, these must be added to the total. This also applies to reimbursements made to foreign accounts.

It is the responsibility of each customer to have the appropriate personal equipment and clothing. Should this not be the case, the customer is risking his- and the group's health and well-being, which may result in not being allowed to join the climbs.

Andescontact does not make itself responsible for theft or loss of equipment (cameras, mountaineering equipment, etc.,), clothing, bags or suitcases, etc., during the trip in towns or in the mountains, nor on the flights.

This is a high-intensity sports activity (non-tourist), so it is the responsibility of each participant to have a health and physical condition compatible with mountain activity. Medical certificates may be required if necessary.

In case of returning early during the course of the trip from any of the camps (except for health reasons or force majeure problems), a charge of 250 USD will be applied for transfer to Copiapó and 300 USD to the airport, extra to the total amount.