A TRIP TO THE HEART OF THE ANDES
TUPUNGATO
6.585 m -21,604 ft
The Tupungato volcano climb gather all the conditions of a high mountain expedition of the central Andes: far away, cold, windy and with extreme altitude nights, but all of this only manages to further enhance this giant, making it an icon for reach.
Nestled in the heart of the central Andes, only its approach constitutes a great trip up to base camp, a place from where you can see the magnificence of mountains that surround this huge and silent extinct volcano.
After reaching the base camp, the ascent begins through trails that lead to the different high-altitude camps, sometimes full of snow, which give the ascent a unique scenic setting.
The summit day goes through slopes that progressively gain height, until reaching the ridge that leads to the highest point of this giant that dominates  —with the exception of Aconcagua— of all the mountains that surround it.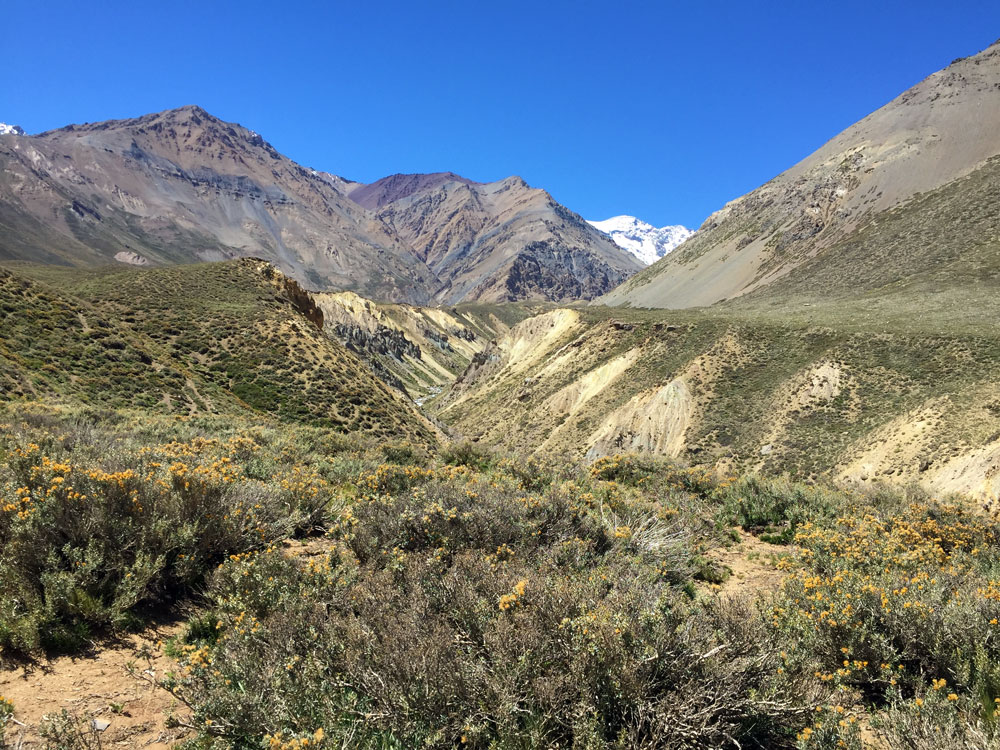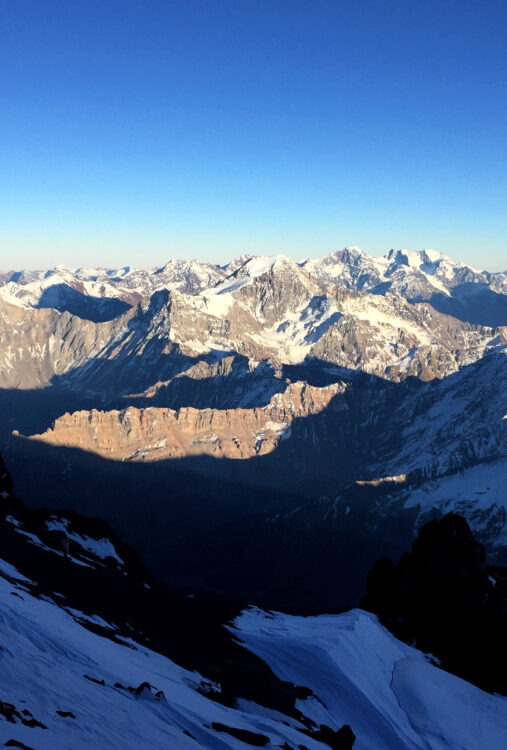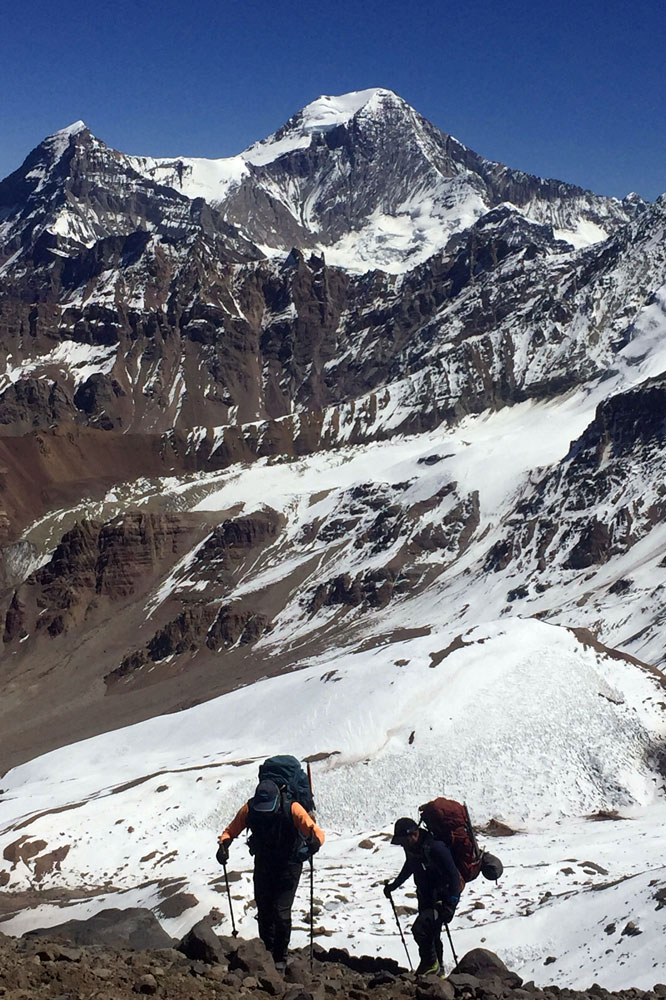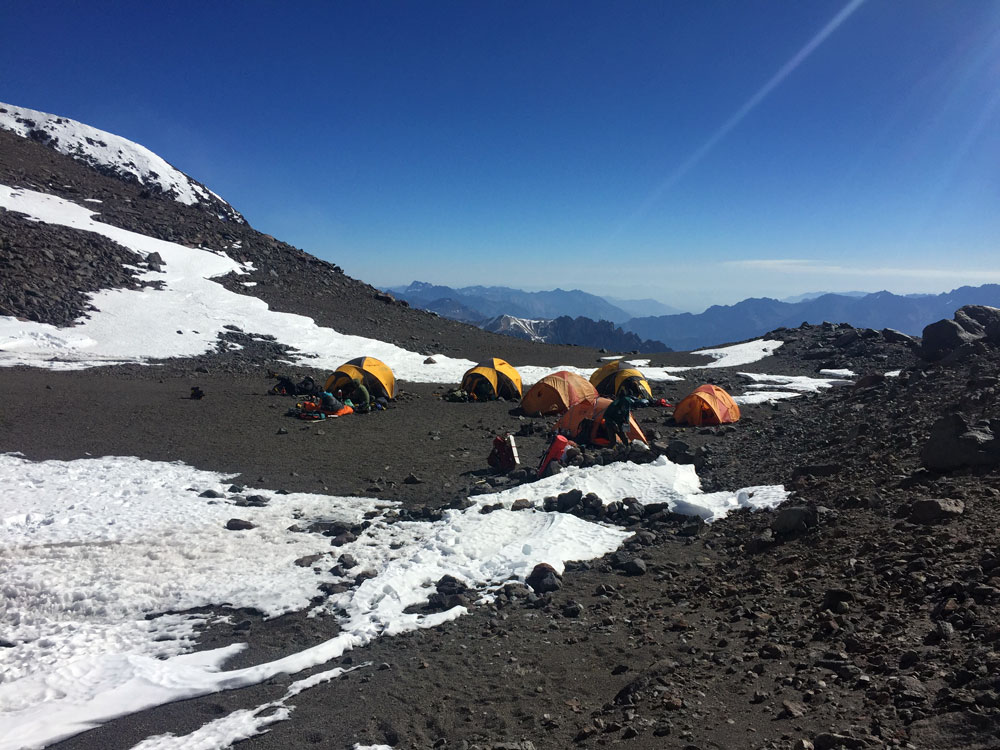 SANTIAGO –  AGUAS BUENAS
aguas buenas  – vegas del flojo camp. (10,170 ft).
Vegas del flojo – Penitentes CAMP. (14,501 ft)
Penitentes CAMP – CAMP. 1 (16,896 ft) – Penitentes CAMP
Penitentes CAMP – camp. 1
camp. 1 – camp 2 (18,864 ft).
Camp. 2 – cumbre – camp. 2
Campo 2 – Penitentes CAMP
Penitentes CAMP –  aguas buenas CAMP
aguas buenas – chacayar – SANTIAGO
*PROGRAMS CAN BE ADAPTED TO THE NEEDS OF THE DIFFERENT GOUPS.
A GIANT IN SANTIAGO
IN THE HEART OF LOS ANDES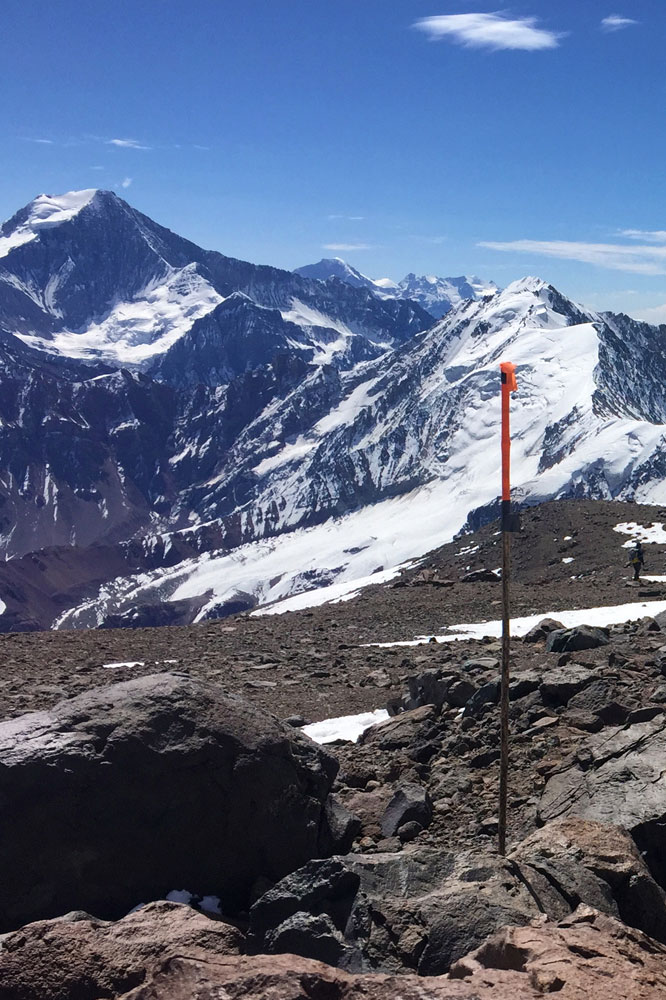 STARTING ON JANUARY 2022
February 1- 10
February 25 – march 6
Avaliable quotas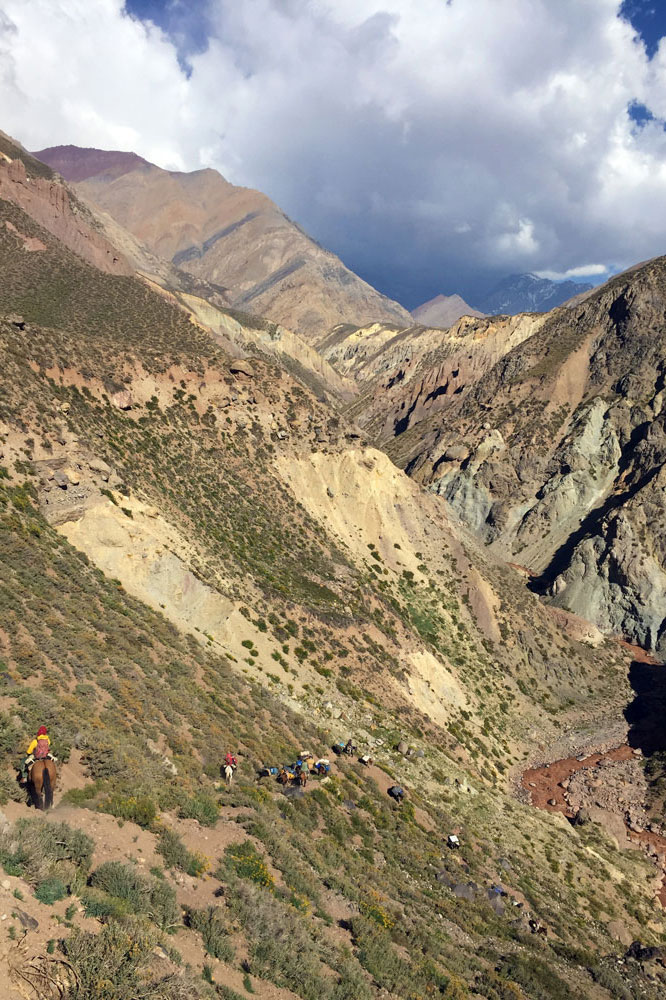 Transport to the mountain.
2 guides and logistics. From 5 people, a cook will join the team.
First aid kit.
VHF radio and satellite phone.
Group cooking equipment (stove, gas and equipment).
4 season tent for 2 people.
Food for the entire trip in the mountains as stated in the program.
Additional days are excluded, these must be paid apart.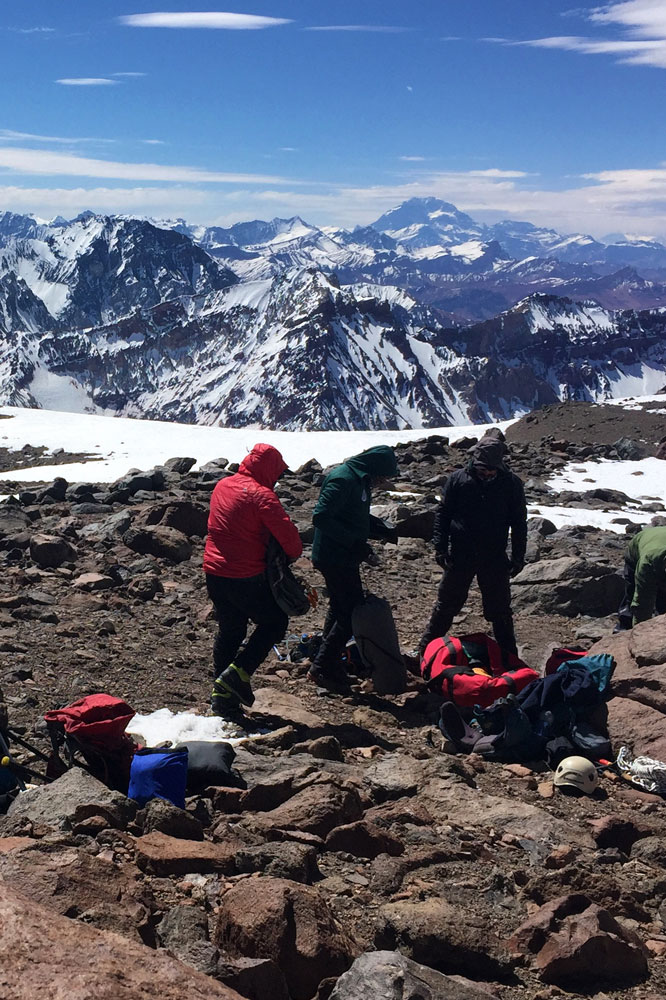 Flights to Santiago.
Pick-up/drop-offs at airport.
Individual equipment.
Hotel, food and transport in Santiago**.
Life or accident insurance. Should any incidents occur, the customer will immediately be transported to the hospital in Santiago, the cost of which will be entirely carried by the customer.
**Optional.