PARINACOTA
6.376 m - 22,918 ft
The Parinacota volcanoe owes its name to the parinas (Andean flamingos). It is the region´s highest mountain and lies just north of the lake Chungará. It forms part of the Nevados de Payachatas mountain chain within the national park Lauca, a biosphere reserve.
It is probably the most climbed mountain in the area owing to its height and its climb of low technical difficulty. The imposing Pomerape, another giant of over 6000 metres is its immediate neighbour. Both form the border with Bolivia and from their summits , the unique vast altiplanic landscapes can be observed.
The area through which we will pass is known for its great cultural and archaeological heritage. 
The area boasts a wide variety of native fauna including vicuñas, guayas, flamingos, and vizcachas.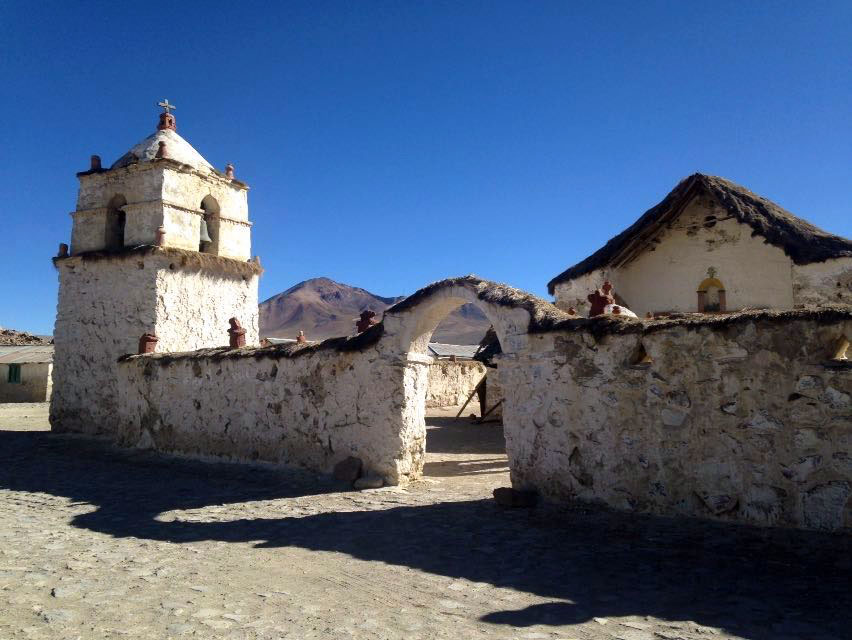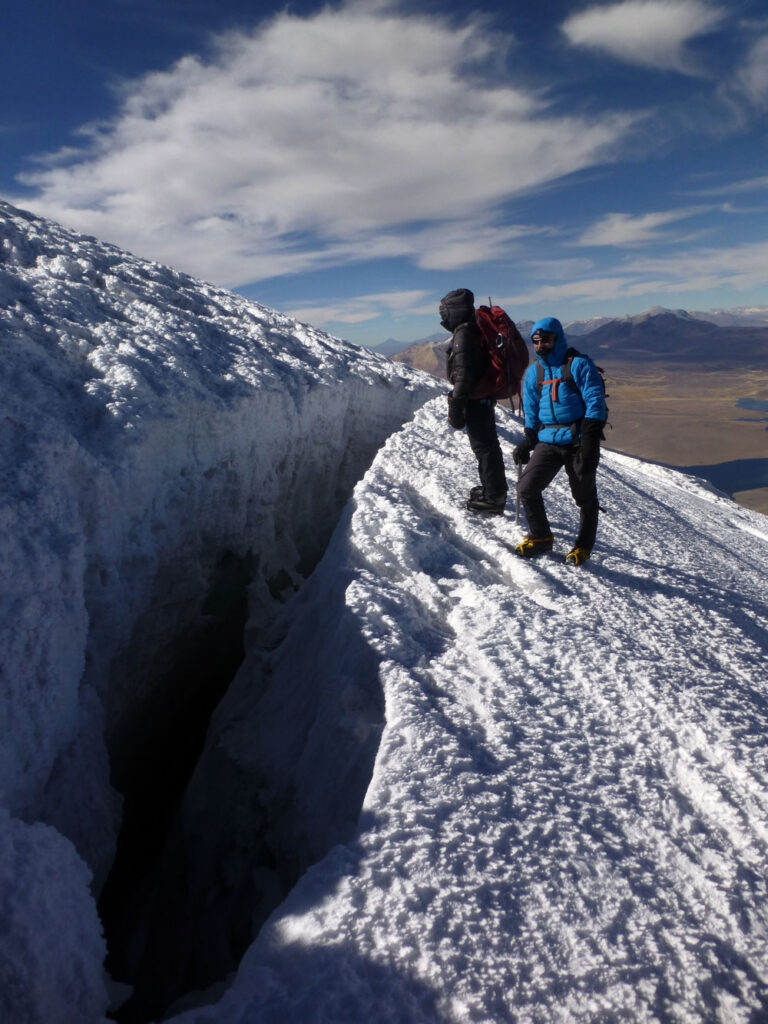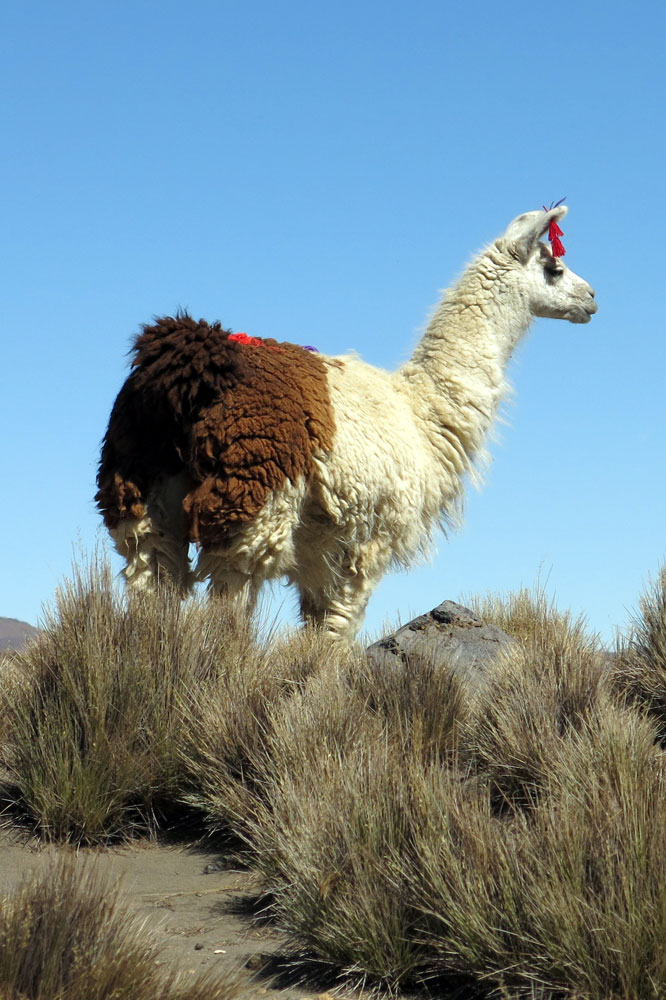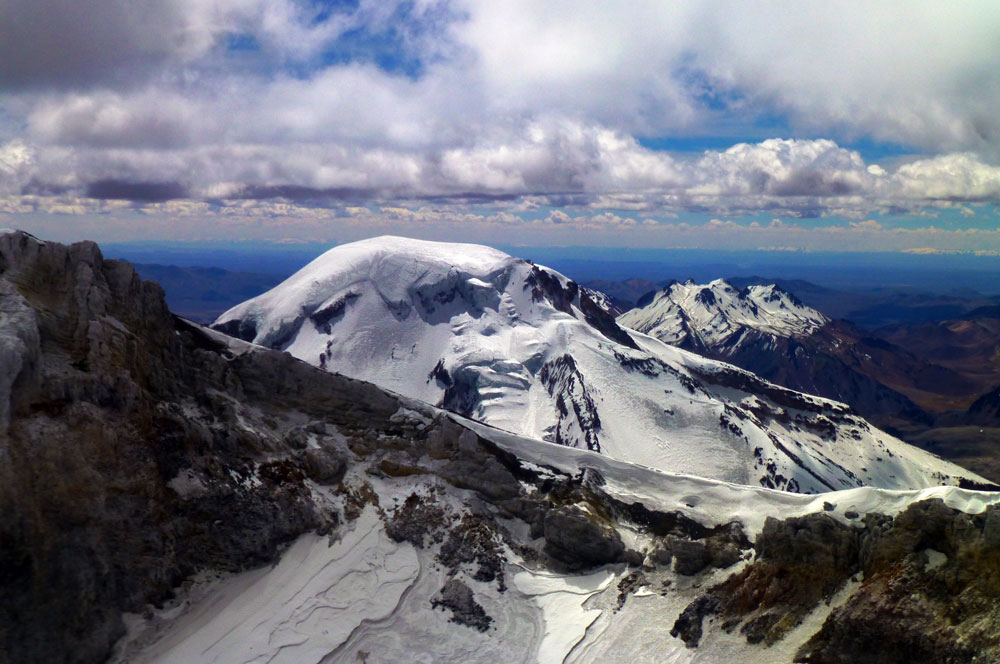 SANTIAGO – ARICA AIRPORT – PUTRE (3.450 M).
PUTRE – TERMAS – PARINACOTA (HOSTAL – 4.450 M).
HOSTAL – GUANE GUANE (5.200 M) – HOSTAL.
HOSTAL – CAMP. BASE (5.150 M).
CAMP. BASE – PORTEO CAMP. ALTO (5.450 M) – CAMP. BASE.
CAMP. BASE – CAMP. ALTO.
CAMP. ALTO – CUMBRE – CAMP. BASE.
CAMP. BASE – RETORNO A ARICA
ARICA – TRASLADO A AEROPUERTO.
*PROGRAMA FLEXIBLE, PUEDE ADAPTARSE A LAS NECESIDADES DE LOS DIFERENTES GRUPOS.
THE SYMBOL OF THE ALTIPLANO
CLIMBING DATES
INCLUDES
NOT INCLUDED
PRICE
CONDITIONS
CLIMBING DATES
Starting on 2023

July 15 – 23
July 29 – august 6
Ask for new climbing dates. 
INCLUDES
NOT INCLUDED
PRICE
CONDITIONS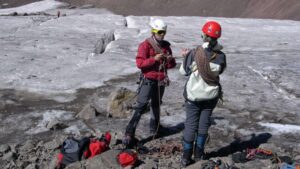 Curso de marcha y rescate en glaciar; abril 2023
Más info »