AndesContact is a company that aims to accomplish a variety of outdoor activities —within a mountainous setting— catering for all levels of experience of its participants. For over 15 years we have been organising climbs in the Andean mountain range, ranging from the highest peaks in the  North of the country  of mainly over 6000 metres down to snowy and green mountains in the South of Chile.
AndesContact offers a variety of programmes that can be adapted to cater for the different needs and interests of its participants, as do the services we offer to companies.
Private and group guided expeditions.

Logistics and support for independent expeditions.

Mountaineering and climbing courses and workshops.

Logistics, training, safety and work-at-height in remote areas.

Adaptable programmes to cater for different groups.
Our mission is to deliver a high quality service to those participating in our trips and climbs to these unique landscapes, in which safety is always a prime concern. All of our guides/instructors meet UIAA standards and are certified in wilderness first aid (Wilderness First Responder), and have extensive local knowledge, and as professionals are of course fully committed to their work. We invite you to be part of the adventures that AndesContact has to offer.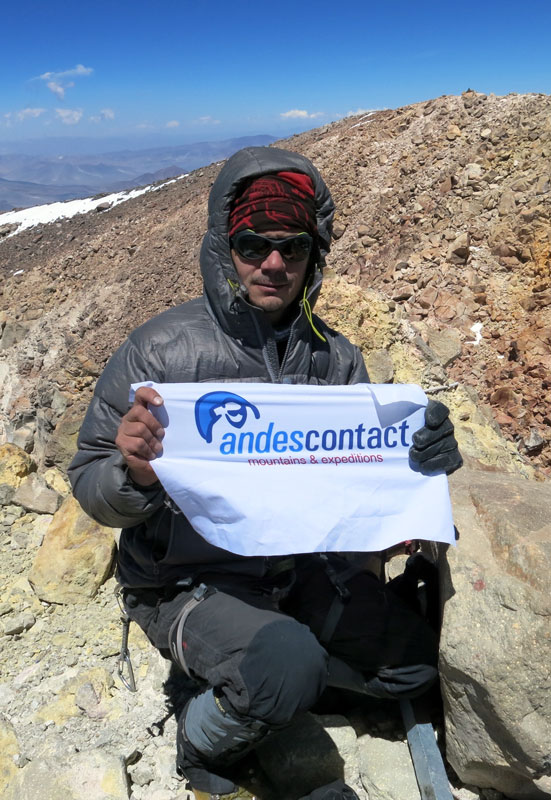 Adolfo Dell´Orto Selman – Andescontact Director