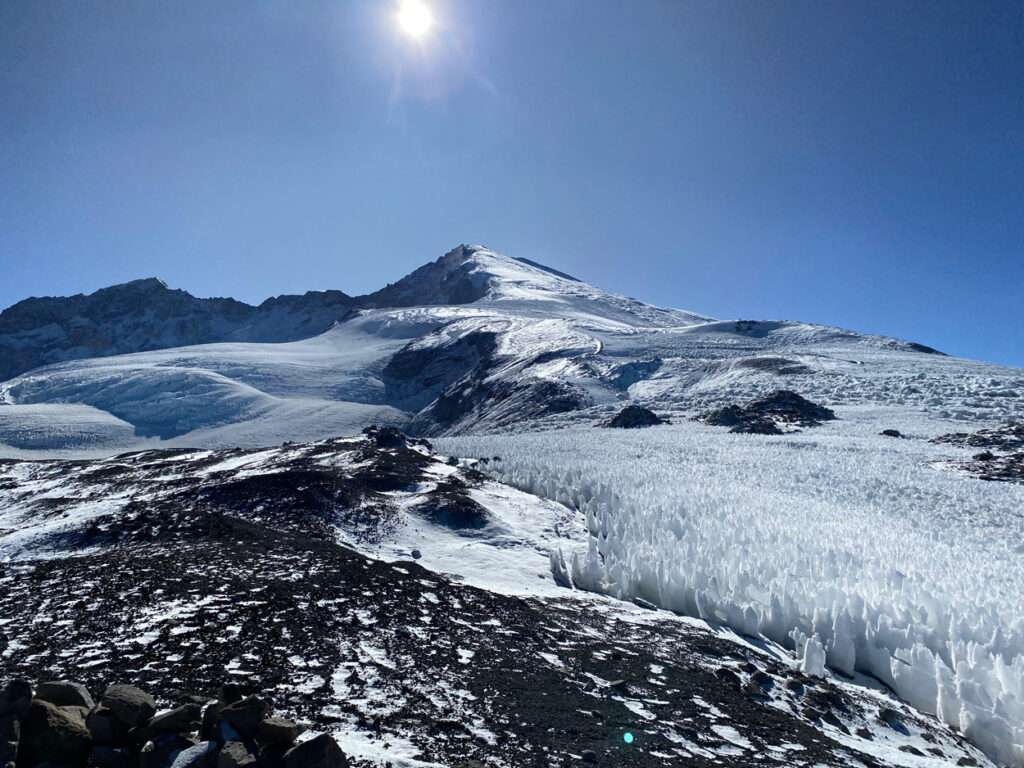 the world's southernmost 6000 metre mountain.
MARMOLEJO 6.108 m - 20,039 ft
The Nevado Marmolejo is the world's southernmost 6,000 metre mountain and located at the Chilean-Argentinian border just southeast of Santiago. and rises 6,108 meters, which is the last mountain in the world that exceeds the mythical barrier of six thousand meters above sea level at this latitude. Further south, none exceeds 5,999 meters. 
Its ascent involves crossing long valleys that give way to steep slopes, which lead to the higher altitude camps.  To reach the summit, a long, gentle sloping glacier has to be crossed followed by a faint pumice stone trail.
From the summit, the colossal extent of the central Andean mountain range can be appreciated as well as the impressive north face of the Marmolejo.
Expedition Nevado Marmolejo, climbing the southernmost of the highest mountains in the world.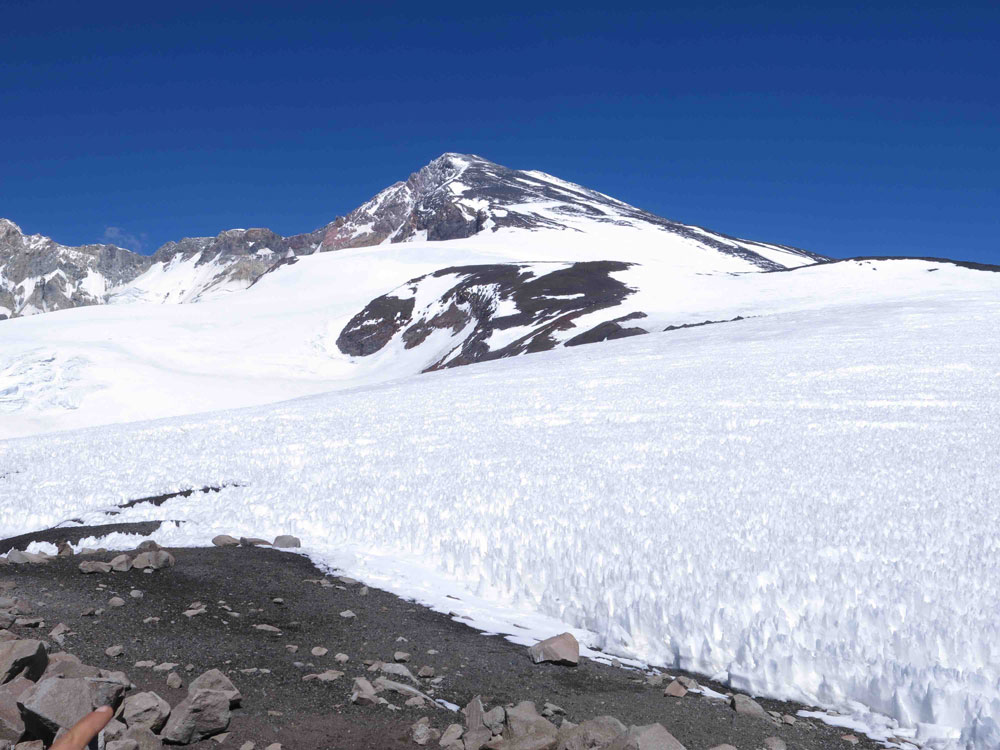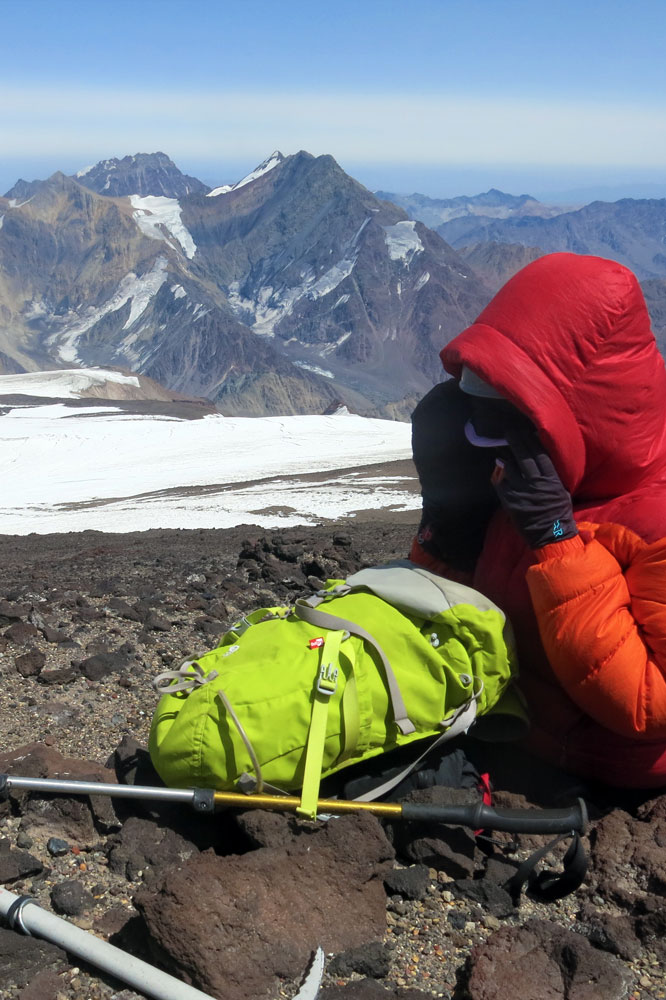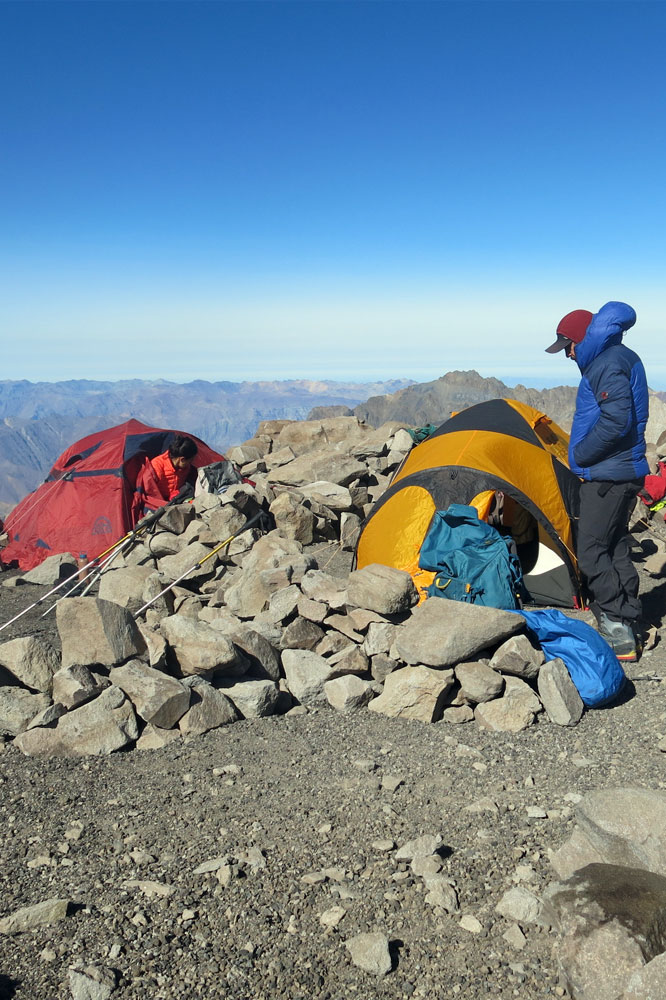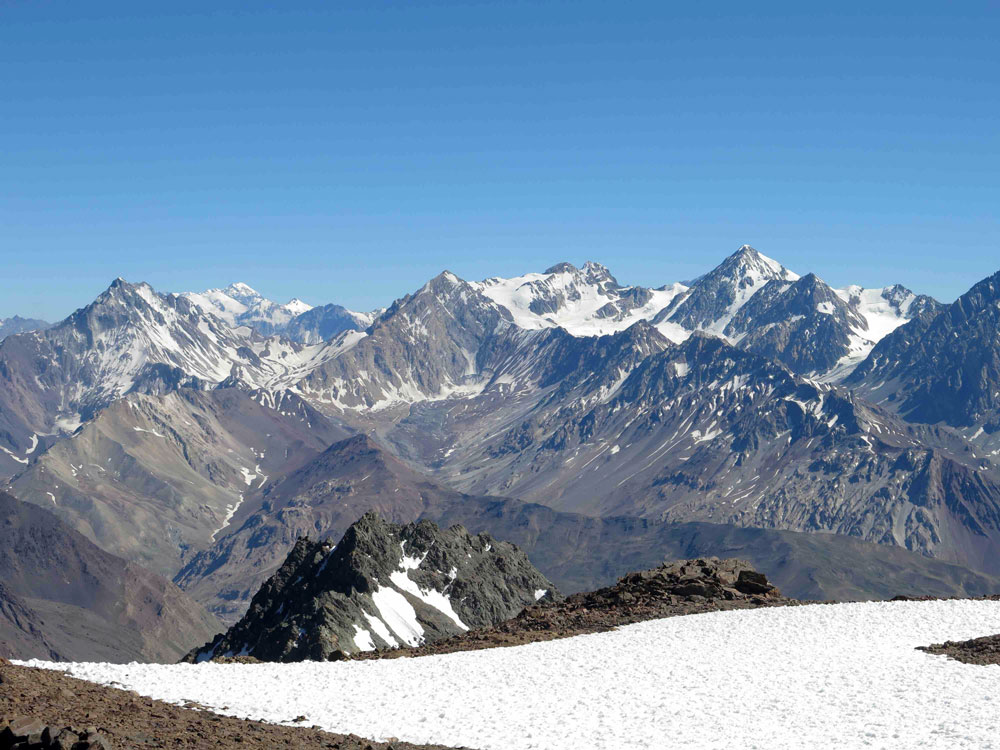 SANTIAGO – CABRERÍO – CAMP. 1 (3,350 m – 10,941 ft).
CAMP. 1 – BASE CAMP BASE (4,330 m – 14,206 ft).
BASE CAMP – CAMP 2 (4,950 m -16,240 ft)) – BASE CAMP
BASE CAMP – CAMP 2
CAMP. 2 – SUMMIT – CAMP. 2
CAMP 2 – CABRERÍO – SANTIAGO.
THE WORLD´S MOST SOUTHERNMOST 6,000 METRE MOUNTAIN
Climbing program does include:
Not included in climbing program:
Price per person:
2 people: $.- USD (aprox).
3 people: $.- USD (aprox)
4 people: $.- USD (aprox)
5 people: $.- USD (aprox)
The total will be applied to the dollar value of the current day.
Ask for private trips.