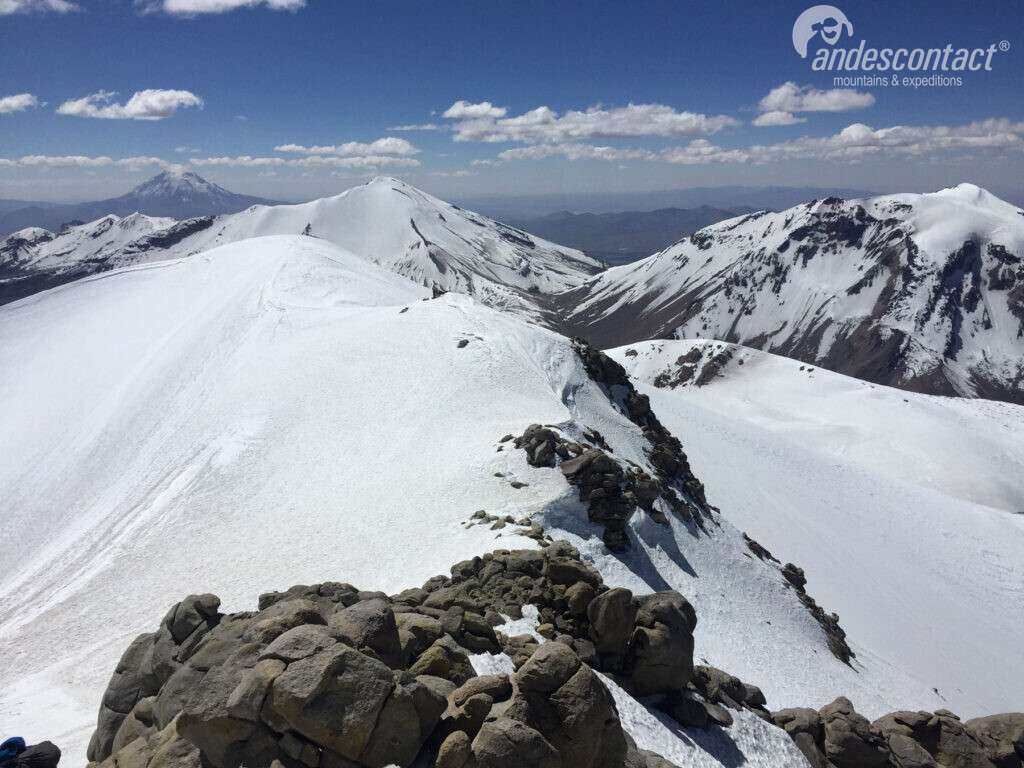 GUALLATIRI & ACOTANGO
19,858-19.801 ft
Guallatiri and Acotango volcanoes (19,858 – 19,801 ft) are part of the range of mountains called Quimsachatas, XV region.
They are close to the Payachatas, whose summits are composed, among others, of the Pomerape and Parinacota volcanoes and with the beautiful Chungará lake between them.
These 2 summits —Guallatiri and Acotango— slightly exceed 19.685 ft. and their ascent routes run through rocky slopes and, mainly Acotango, through snowfields up to the summit, allowing views of the imposing Chilean-Bolivian altiplano and its peaks, lakes and valleys.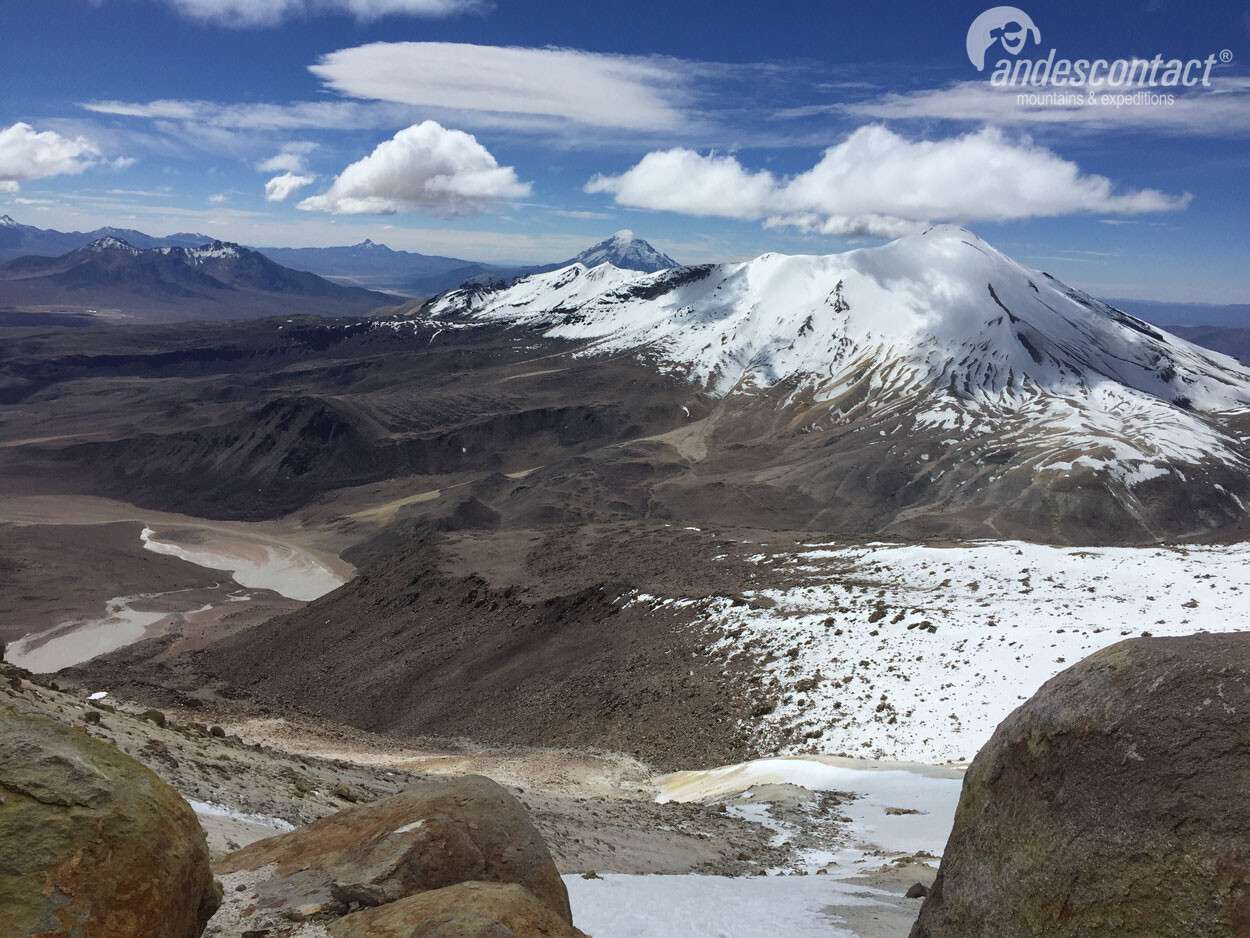 Day 1: Santiago – Arica – Putre (3.450 mts-11.318 ft).
Day 2: Putre – Jurasi hot springs (opcional) – hostal in Parinacota (4.450 mts-14.599 ft).
Day 3: Parinacota – Climb of Guane Guane (5.100 mts-16.732 ft) – hostal in Parinacota.
Day 4: Parinacota – BC Acotango-Guallatiri (5.050 mts-16.568 ft).
Day 5 CB –  Guallatiri summit day (6.063 mts-19.858 ft)- BC.
Day 6: CB – Rest day; hot spring.
Day 7: CB – Acotango summit day (6.052 mts-19.801 ft) – BC.
Day 8: CB – Return to Arica, hotel double shared rooms.
Day 9: Arica – Drive to airport. End of AndesContactt services. 


Climbing program does include:
Not included in climbing program:
Price per person:
2 people: $.- USD (aprox).
3 people: $.- USD (aprox)
4 people: $.- USD (aprox)
5 people: $.- USD (aprox)
The total will be applied to the dollar value of the current day.
Ask for private trips.